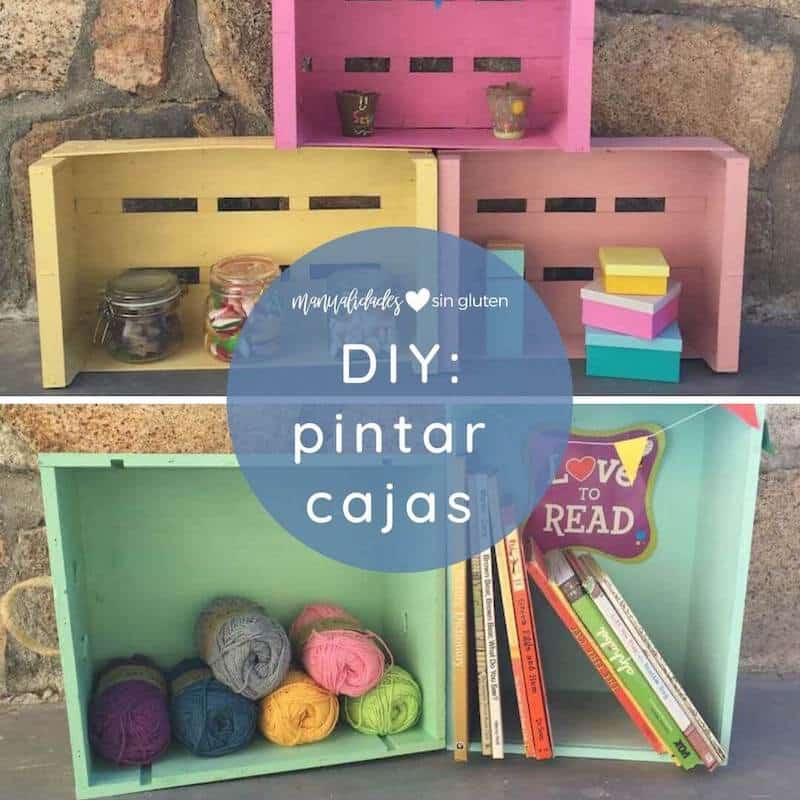 Hoy quiero compartir un DIY o hazlo tú mismo muy sencillo y con muchísimos usos: pintar cajas de fruta o de vino. Las primeras cajas que pinté eran para usar como decoración en mis clases de inglés para niños, así que los colores son muy divertidos. También los he utilizado en las habitaciones de mis hijos. Además, en esta entrada al blog, os voy a mostrar otros muchos usos que he encontrado (cómo no) en Pinterest.
Ahora que es época de fresones, es fácil encontrar cajas de madera.
Me gusta mucho esta manualidad por varias razones:
Me encanta encontrarle una segunda oportunidad a algo.
Todas las cajas que he utilizado son encontradas, ¡no me han costado nada de dinero!
Es una actividad que se puede hacer con niños (quizás tengas que repasar un poco su pintura si quieres tenerlo perfecto).
Estas fotos son de cajas que utilizo en mis clases a modo de decoración y para intentar mantener el orden de forma original y bonita. Empezamos con las cajas de fruta.
Cajas de fruta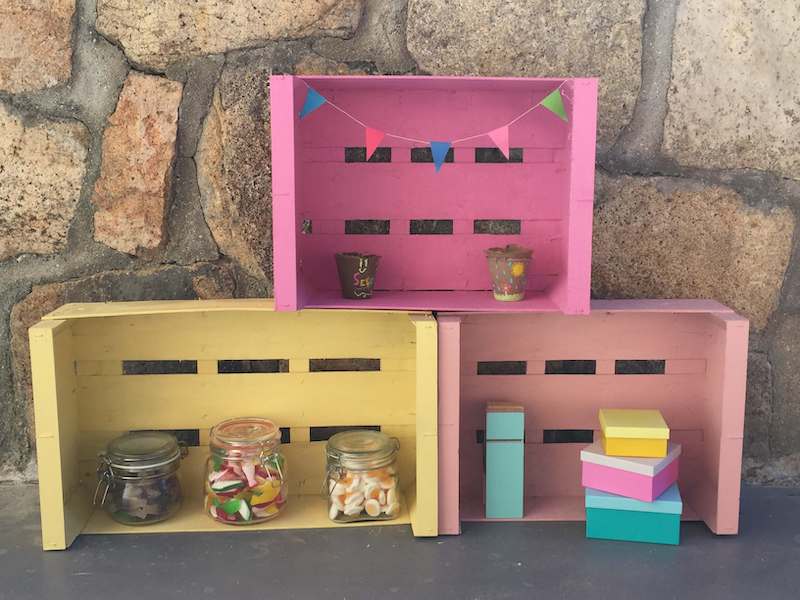 Cajas de vino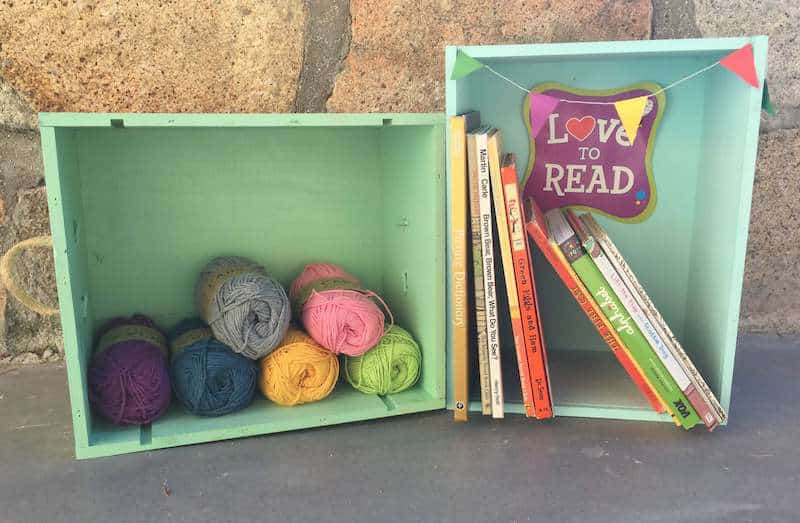 Esta semana he estado trabajando en un proyecto similar. Tenía una caja de vino con tapa que hemos estado utilizando durante el invierno para guardar dentro el encendedor, las pastillas de encendido y la manopla para la chimenea. Es un rollo ver todo eso siempre en medio así que pensamos que esta sería un forma divertida de tenerlo todo guardadito y ordenado.
El sábado por la mañana me quedé sola en casa… y eso es algo peligroso. El sol entraba por la ventana y decidí que era el momento de ponerme a pintar. Como soy un poco impaciente, no esperé a tratar la madera… me puse directamente a pintar en el color elegido (GRIS obviamente). Ya tenía esta pintura porque en verano compré unas letras para la habitación de mi hijo y las pinté así que, sabía que servía para madera.
Empecé con el rodillo, pero al final me pareció que quedaba mejor con el pincel. Por dentro no sabía si forrarlo con algún papel bonito pero finalmente me decidí a pintarlo también ya que me pareció que sería más sufrido.
Aquí tenéis el resultado! Más fácil imposible!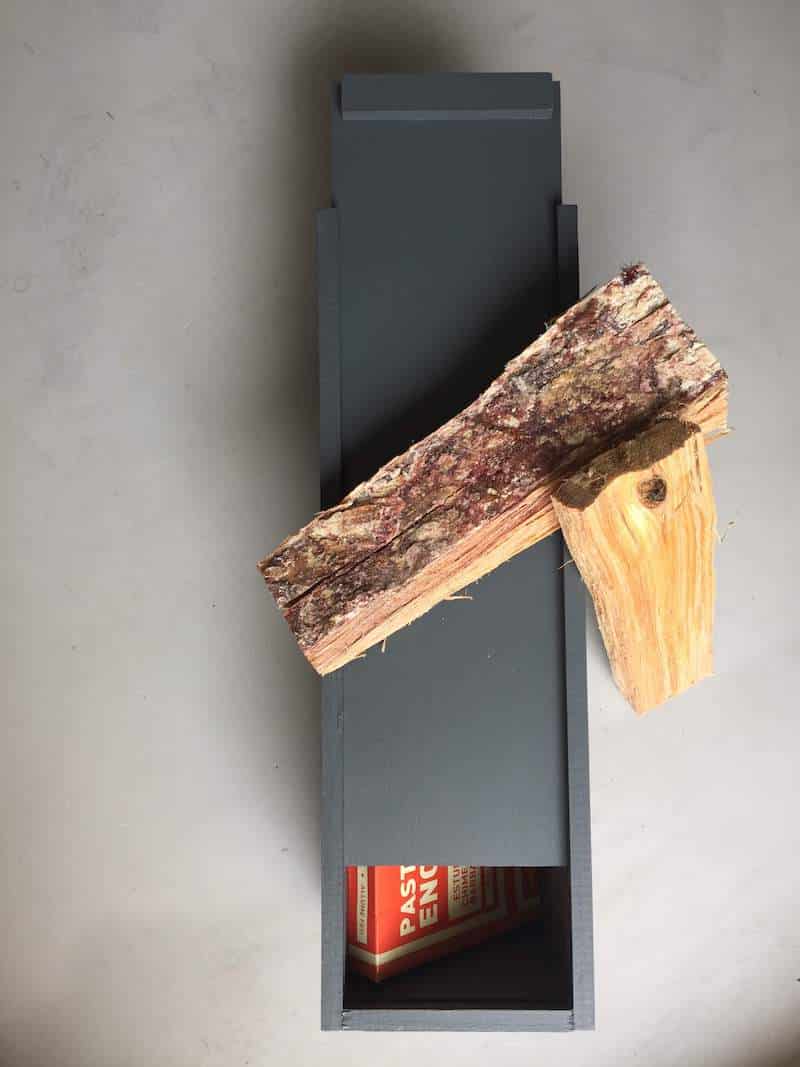 Hay infinidad de usos, acabados, unos muy sencillos y otros más difíciles. Como yo soy de DIY sencillos, os dejo las fotos de lo que más me ha gustado y que espero poder hacer pronto! Estas y muchas otras ideas están en nuestra carpeta de Pinterest: DIY /// Hazlo tú mismo
1- Esta idea como maceta para suculentas de House Mix Blog me ha encantado (pincha en el nombre del blog para ir al tutorial, en inglés).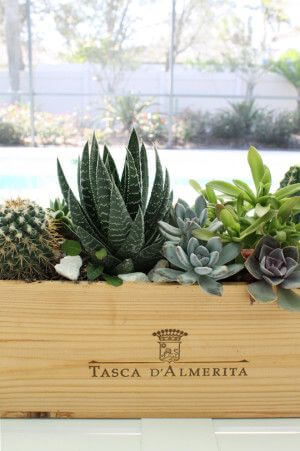 2- ¿Qué me decís de la caja para guardar pinturas? La tapa está pintada con pintura de pizarra, ¡es genial! Tutorial de Decoratix.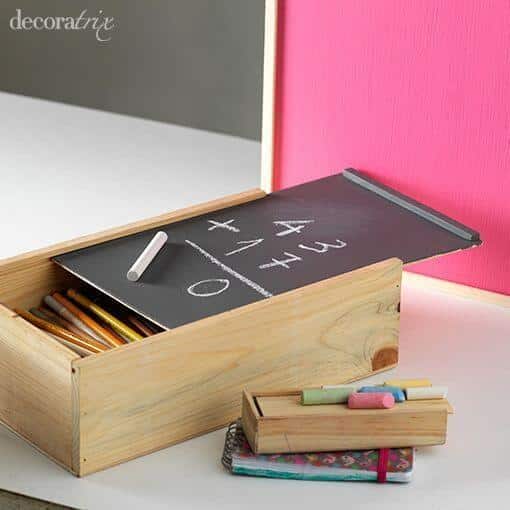 3- Un revistero con cajas de frutas. ¡Me encanta esta idea de X 4 duros! El tutorial está muy bien explicado.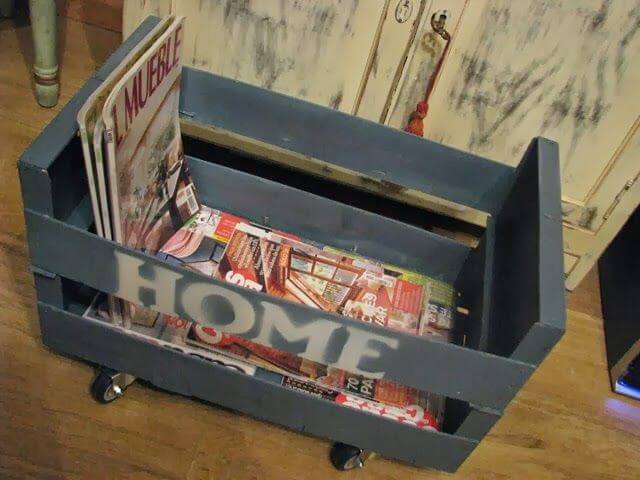 ¿Te has animado alguna vez a pintar cajas de madera? ¿Las habéis comprado o son recicladas? Me encantaría ver vuestros proyectos, podéis subir una foto en los comentarios.
Have Fun and Be Creative!